Best Vehicles for Estate Tax Planning Now – and Best Ways to Draft Them
Many have correctly pointed out that the current extremely low interest rates and depressed asset values – along with the high transfer tax exemption – set up, in some ways, an ideal environment for estate tax planning. This presentation will discuss planning techniques that can be employed now to attempt to reduce taxes while maintaining access to assets if needed.

Mr. Blattmachr is a Principal in ILS Management, LLC and a retired member of Milbank Tweed Hadley & McCloy LLP in New York, NY and of the Alaska, California and New York Bars. He is recognized as one of the most creative trusts and estates lawyers in the country and is listed in The Best Lawyers in America. He has written and lectured extensively on estate and trust taxation and charitable giving.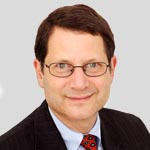 Martin M. Shenkman is an attorney in private practice in Fort Lee, NJ, and New York City.  His practice concentrates on estate and tax planning, planning for closely held business, and estate administration.  Mr. Shenkman is an author of over 40 books and more than 800 articles.  He is an editorial board member of Trusts & Estates Magazine and the Matrimonial Strategist, and an advisor for InterActive Legal.  He is the recipient of many awards including being a 2013 recipient of the prestigious Accredited Estate Planners (Distinguished) award from the National Association of Estate Planning Counsels.  Mr. Shenkman was named Financial Planning Magazine 2012 Pro-Bono Financial Planner of the Year for his efforts on behalf of those living with chronic illness and disability.  Investment Adviser Magazine featured him on the cover of its April 2013 issue naming as the lead of their "all-star lineup of tax experts."