SLATs: How to Plan and Draft One of the Most Useful Documents for Married Clients
Spousal Lifetime Access Trusts ("SLATs") planning can provide tremendous planning benefits for many married clients. They may well be the most popular technique to plan for married clients (and others) in 2020.

Mr. Blattmachr is a Principal in ILS Management, LLC and a retired member of Milbank Tweed Hadley & McCloy LLP in New York, NY and of the Alaska, California and New York Bars. He is recognized as one of the most creative trusts and estates lawyers in the country and is listed in The Best Lawyers in America. He has written and lectured extensively on estate and trust taxation and charitable giving.

Teresa Bush joined InterActive Legal in 2007 and serves as Director of Education and Support Services.
Ms. Bush has been licensed to practice law since 1991, and focused her practice exclusively on issues of estate and gift tax planning, probate, charitable planning, and estate and trust administration. She began her practice in a small law firm, planning for clients of all levels of wealth. Thereafter, she practiced for a number of years in the Tax Section of Kelly, Hart and Hallman, P.C. in Fort Worth, Texas, and as an estate and gift tax consultant for the Dallas office of Ernst & Young, in both cases focusing on planning for very high net worth clients.
Ms. Bush received her J.D. from the University of Texas School of Law, where she was a research assistant for Professor Stanley M. Johanson. She studied at Edinburgh University and the London School of Economics prior to obtaining a B.A. in Economics and Political Science from Rice University in Houston. While studying abroad, she worked as an intern for a Member of Parliament in the British House of Commons.
Ms. Bush taught legal research and writing as a Teaching Quizmaster in law school, and later taught estate planning extension courses for American College of Financial Services CLU candidates. She has presented several online webinars on estate planning and drafting topics, and is the author or co-author of a variety of estate planning articles.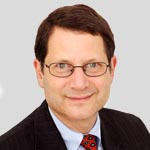 Martin M. Shenkman is an attorney in private practice in Fort Lee, NJ, and New York City.  His practice concentrates on estate and tax planning, planning for closely held business, and estate administration.  Mr. Shenkman is an author of over 40 books and more than 800 articles.  He is an editorial board member of Trusts & Estates Magazine and the Matrimonial Strategist, and an advisor for InterActive Legal.  He is the recipient of many awards including being a 2013 recipient of the prestigious Accredited Estate Planners (Distinguished) award from the National Association of Estate Planning Counsels.  Mr. Shenkman was named Financial Planning Magazine 2012 Pro-Bono Financial Planner of the Year for his efforts on behalf of those living with chronic illness and disability.  Investment Adviser Magazine featured him on the cover of its April 2013 issue naming as the lead of their "all-star lineup of tax experts."