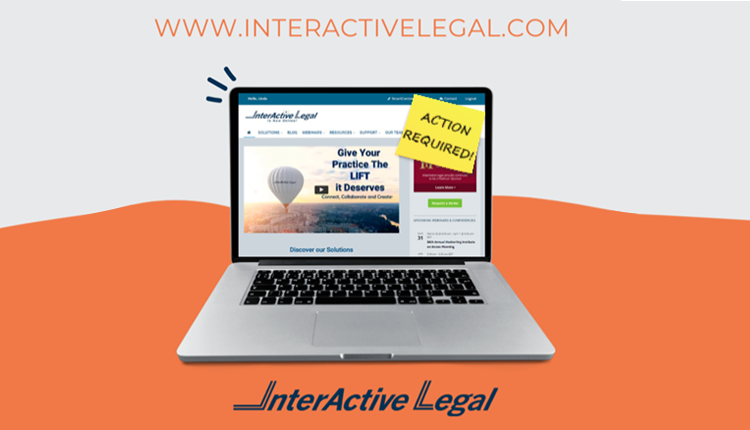 SSO Sign-On Instructions
The NEW InterActiveLegal.com utilizes Single Sign-On (SSO) providing easier access to subscriber-only content on our website, legal discussion forums, and SmartContent drafting software through one login. SSO includes enhanced security features with optional Multi-Factor authentication.
Usernames and passwords from the old website
will NOT carry over to the new website.
Current ONLINE Subscribers
If you are a current Online Drafting Subscriber, use your SmartContent login credentials for the new website.
New ONLINE Subscribers and Current LEGACY (DESKTOP) Subscribers
If you are a new Online Drafting Subscriber or a current Legacy (Desktop) Drafting Subscriber, you must set your SSO password the very first time you access the new website using the "forgot password?" link on the login screen illustrated below. Your username on the new website is the email address associated with your InterActive Legal subscription.
If you need assistance logging into the website, please start an online support session
or email [email protected].