The ABCs of Estate Planning for Retirement Benefits in a Post-SECURE World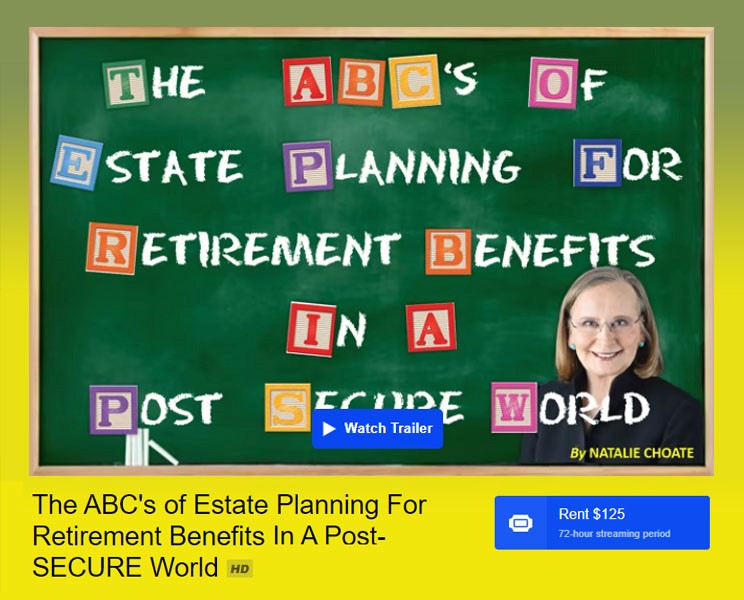 Please note: If you are an InterActive Legal subscriber,
please LOG IN for complimentary access to this webinar
Not an InterActive Legal Subscriber? Request a Demo Today.
The SECURE Act has been part of the estate planning landscape for more than a year, but some planners are understandably still considering how (or if) it impacts their clients.
A lack of regulatory guidance has generated further confusion, as professionals try to work within a framework of regulations that doesn't match the framework of the new law. Add to that a seemingly contradictory IRS publication – which fortunately appears to be an inadvertent error – and it's no wonder planning for retirement benefits remains a hot topic for discussion.
As we know, the world of "stretch" payouts for all "designated beneficiaries" of retirement plans and IRAs is gone forever, but what does that mean for estate planners and their clients? In order to navigate the complex landscape of this new world, it helps to look at the fundamentals – the ABCs – of planning for retirement benefits. Of course, there is no one-size-fits-all estate plan, so the best strategy for each individual client will vary. Nevertheless, by understanding the rules and how they apply in various scenarios, we can start to understand how to best deal with each type of potential beneficiary.
In this webinar, Natalie Choate breaks it down to the basics – how each possible disposition of a retirement plan works for common beneficiaries. She will explain her A-B-C-D approach to evaluating the pros and cons in typical situations.
---
Continuing Education Credits
InterActive Legal is not an approved Continuing Education (CE) Sponsor. However, several states and regulatory agencies for a variety of professionals that participate on our teleconferences may still receive continuing education credit for their participation. If a participant wishes to receive CE credit for their participation in these teleconferences, they must apply to receive credit on their own and through their individual states and regulatory authorities. It is the responsibility of the participant to file for CE credit and is not guaranteed by the webinar sponsors.
---
Speaker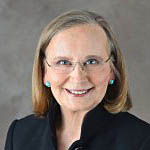 Natalie B. Choate practices law in Boston, Massachusetts, with the firm of Nutter McClennen & Fish LLP. Her practice is limited to consulting on estate planning and retirement benefits matters. Her books Life and Death Planning for Retirement Benefits and The QPRT Manual are leading resources for estate planning professionals.
Miss Choate is a former chairman of the Boston Bar Association Estate Planning Committee, which she founded in 1981, and its ERISA and Employee Benefits Law Committee, from 1990-1992. She is a former Regent of the American College of Trust and Estate Counsel and former Chairman of its Employee Benefits Committee. She is a member and former officer of the Boston Probate and Estate Planning Forum. She was named "Estate Planner of the Year" by the Boston Estate Planning Council, and was one of the first 10 attorneys to receive the "Distinguished Accredited Estate Planner" award from the National Association of Estate Planners and Councils. She is listed in The Best Lawyers in America.
She is an editorial advisor for several professional periodicals: Trusts and Estates, Ed Slott's IRA Advisor, The Leimberg Information Service Employee Benefits Newsletter and Keeping Current. Her articles have been published in ACTEC Notes, Trusts and Estates and Estate Planning magazine. She is a contributing author and former coeditor of the book Drafting Wills and Trusts in Massachusetts. She authors a monthly column on retirement benefits for MorningstarAdvisor.com.
Miss Choate has taught professional-level courses in estate planning for ALI-ABA (the American Law Institute-American Bar Association), American College of Trust and Estate Counsel, International Association of Financial Planners, MCLE, the Boston and Massachusetts Bar Associations, and other organizations, and has spoken at the Heckerling, Notre Dame, Heart of America, New England, Southern California, Mississippi, Southern Federal, and many other Tax Institutes. She has lectured in 49 states, the District of Columbia, and Puerto Rico. Her comments on estate and retirement planning have been quoted in The Wall Street Journal, Newsweek, Kiplinger's Personal Finance, Forbes, Financial Planning, USA Today, and Financial World magazines.
A Boston native, she is a graduate of Radcliffe College and Harvard Law School.