What a trip! Navigating (and Even Understanding) the SECURE Proposed Regulations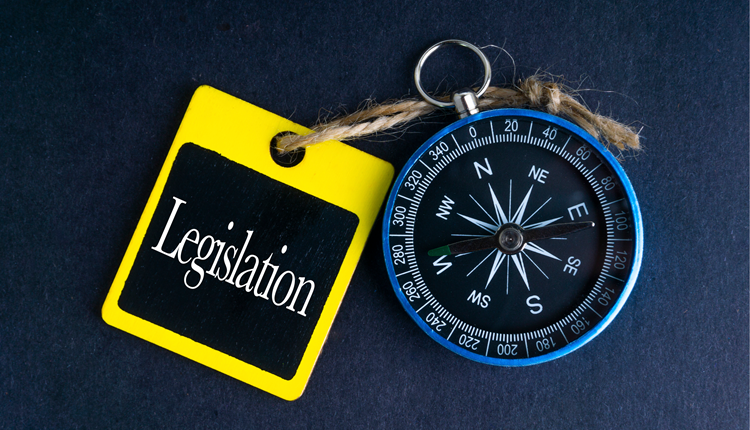 Please note:
If you are an InterActive Legal subscriber, please login to interactivelegal.com for complimentary access to this webinar.
If you are a subscriber to Natalie Choate's ebook "Life and Death Planning for Retirement Benefits"
please login to retirementbenefitsplanning.us to receive your 20% off coupon code.
Not an InterActive Legal Subscriber? Request a Demo Today.
Since the SECURE Act arrived in December of 2019, planners have been awaiting regulations to clarify a variety of open issues. Proposed regulations were released in late February, ending the long wait. Although the proposed regulations answer many questions, they also raise a few new wrinkles, and include some perhaps surprising provisions. While we can't know what form final regulations will take or when they will be issued, attorneys and other advisors will want to examine the proposed regulations and consider how best to advise clients given this new information. Given their length (275 pages total), and the number of internal and external cross-references, many practitioners may wish they had a compass or a map to help guide them through these important proposed rules. And who better to help us navigate this treacherous new territory than Natalie Choate.
Join us Friday, March 25, 2022, for a live webinar trip through the important provisions of the proposed regulations, exclusively for InterActive Legal subscribers.
When is it necessary to take required minimum distributions and how are they calculated?
When must the plan assets be distributed in their entirety?
How do these proposed regulations clarify the rules relating to "eligible designated beneficiaries" and "see-through trusts"?
What to make of the proposed rules regarding powers of appointment?
Answers to these and other questions lie just around the corner!
*This webinar includes an All-Access Pass Q&A session with Natalie Choate, exclusively for InterActive Legal subscribers. The All-Access Pass Q&A session will take place during the last 30 minutes of the webinar to allow a longer time for questions to be posed, discussed, and answered.
---
Continuing Education Credits
InterActive Legal is not an approved Continuing Education (CE) Sponsor. However, several states and regulatory agencies for a variety of professionals that participate on our teleconferences may still receive continuing education credit for their participation. If a participant wishes to receive CE credit for their participation in these teleconferences, they must apply to receive credit on their own and through their individual states and regulatory authorities. It is the responsibility of the participant to file for CE credit and is not guaranteed by the webinar sponsors.
---
Speaker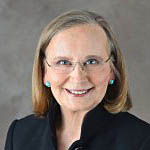 Natalie B. Choate practices law in Boston, Massachusetts, with the firm of Nutter McClennen & Fish LLP. Her practice is limited to consulting on estate planning and retirement benefits matters. Her books Life and Death Planning for Retirement Benefits and The QPRT Manual are leading resources for estate planning professionals.
Miss Choate is a former chairman of the Boston Bar Association Estate Planning Committee, which she founded in 1981, and its ERISA and Employee Benefits Law Committee, from 1990-1992. She is a former Regent of the American College of Trust and Estate Counsel and former Chairman of its Employee Benefits Committee. She is a member and former officer of the Boston Probate and Estate Planning Forum. She was named "Estate Planner of the Year" by the Boston Estate Planning Council, and was one of the first 10 attorneys to receive the "Distinguished Accredited Estate Planner" award from the National Association of Estate Planners and Councils. She is listed in The Best Lawyers in America.
She is an editorial advisor for several professional periodicals: Trusts and Estates, Ed Slott's IRA Advisor, The Leimberg Information Service Employee Benefits Newsletter and Keeping Current. Her articles have been published in ACTEC Notes, Trusts and Estates and Estate Planning magazine. She is a contributing author and former coeditor of the book Drafting Wills and Trusts in Massachusetts. She authors a monthly column on retirement benefits for MorningstarAdvisor.com.
Miss Choate has taught professional-level courses in estate planning for ALI-ABA (the American Law Institute-American Bar Association), American College of Trust and Estate Counsel, International Association of Financial Planners, MCLE, the Boston and Massachusetts Bar Associations, and other organizations, and has spoken at the Heckerling, Notre Dame, Heart of America, New England, Southern California, Mississippi, Southern Federal, and many other Tax Institutes. She has lectured in 49 states, the District of Columbia, and Puerto Rico. Her comments on estate and retirement planning have been quoted in The Wall Street Journal, Newsweek, Kiplinger's Personal Finance, Forbes, Financial Planning, USA Today, and Financial World magazines.
A Boston native, she is a graduate of Radcliffe College and Harvard Law School.